Earth Day 2020 – 50th Celebration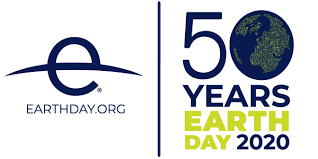 Check out our Facebook page and add a photo or comment how you are celebrating today! 
Earth Day began in 1970 in a unified response to an environment crisis.  The first Earth Day is credited with launching the modern environmental movement, and is now recognized as the planet's largest civic event.
The first Earth Day in 1970 launched a wave of action, including the passage of landmark environmental laws in the United States. The Clean Air, Clean Water and Endangered Species Acts were created in response to the first Earth Day in 1970, as well as the creation of the Environmental Protection Agency (EPA). Many countries soon adopted similar laws.
This year's theme is "Climate Change".  Make a difference in your community.