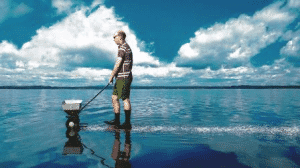 Protecting your watershed begins in your back (and front) yard!
The chemicals and debris on your lawn and garden will eventually find its way into our waterways causing contamination and reducing water quality.
The Sustainable Lawn Care Program will help you reduce your impacts on our  waterways. Here are some easy steps that you can follow! Start slow!  You do not need to do all of these steps as once, every little bit helps protect our water!